Moving into an apartment in New York can be a life-changing experience. Think of it as if you're training for the Olympics. You need skill, endurance, and unshakable will.
Qualifying to Rent or Buy
Before you can even start planning your move, comparing moving companies, and packing all your belongings, you'll need to find a place to live. Money makes the world go round, so if you want to rent in NYC, you must have a stable income. As a rule of thumb, you must show income that is 40 times the actual rent. For instance, an apartment that costs $2,000 a month will require that your show an annual income of $80,000. You'll also need a credit score of at least 680 to be even considered. You won't be the only one after that apartment.
If you plan to buy an apartment, brace yourself for some of the country's most expensive real estate in the country. For example, the median price of an apartment in New York's posh Upper East Side neighborhood is $1.2 million, while the median price of an apartment citywide is almost $640,000. In most real estate markets across the U.S., these hefty price tags would buy you a mansion, but in NYC, you'll get a lot less for your money.
Apartment Rules
Every apartment complex comes with a different set of rules by which each tenant must abide. For instance, one building may allow pets and another may not. Most buildings don't allow smokers, so if you're a smoker, you may have your work cut out for you.
A website like streeteasy.com is a very helpful tool to help you find the ideal apartment that best suits you. Simply input where you want to live, price range and desired amenities.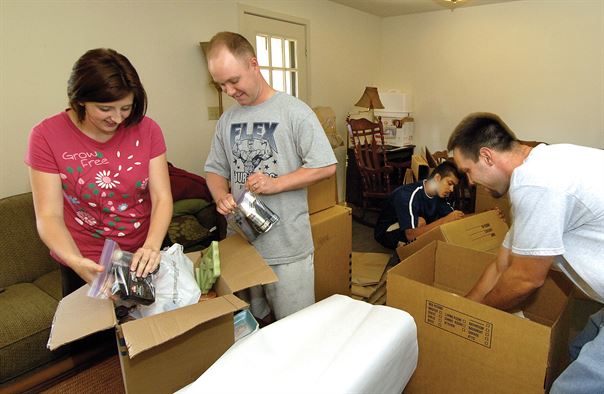 Choosing Your Amenities
Just as every apartment building has their own rules, they also have unique structures. Some of the things that apartment buildings may or may not include are:
Elevators
Air conditioning
Free parking
Fitness center
Pool Area
Dishwashers
Microwaves
Finding an apartment in NYC takes a little perseverance and a lot of research. Take the time to investigate the apartments you are interested in and look for online reviews. Make sure the property advertised is the property in the photos. Steer clear of ads that seem too good to be true. The same holds true for moving companies. Take unbelievably low prices with a grain of salt and continue your search.
Cost of Moving Companies
Moving is a time-consuming process, which most of us can't squeeze into our already busy schedules. So, in a city like New York, where the logistics of a move are especially challenging, it's a good idea to hire a professional mover.
NYC moving company, Imperial Moving & Storage (83 Washington Pl, New York, NY 10011, (212) 879-6683), told us most moving companies charge by the hour, though if you ask, you might be able to negotiate a flat rate. Hourly rates are determined by the size of your apartment, which dictates the number of men needed to handle the move. Imperial shared that most movers in the city charge between $100-$170/hour for a 2-3 man crew depending on the time of year. Summer is the busiest time for moving companies, so rates are usually at a premium May-September. With an hourly move, there's usually a two or three hour minimum plus there may be additional charges for things like exceptionally heavy furniture or having to go up and down several flights of stairs.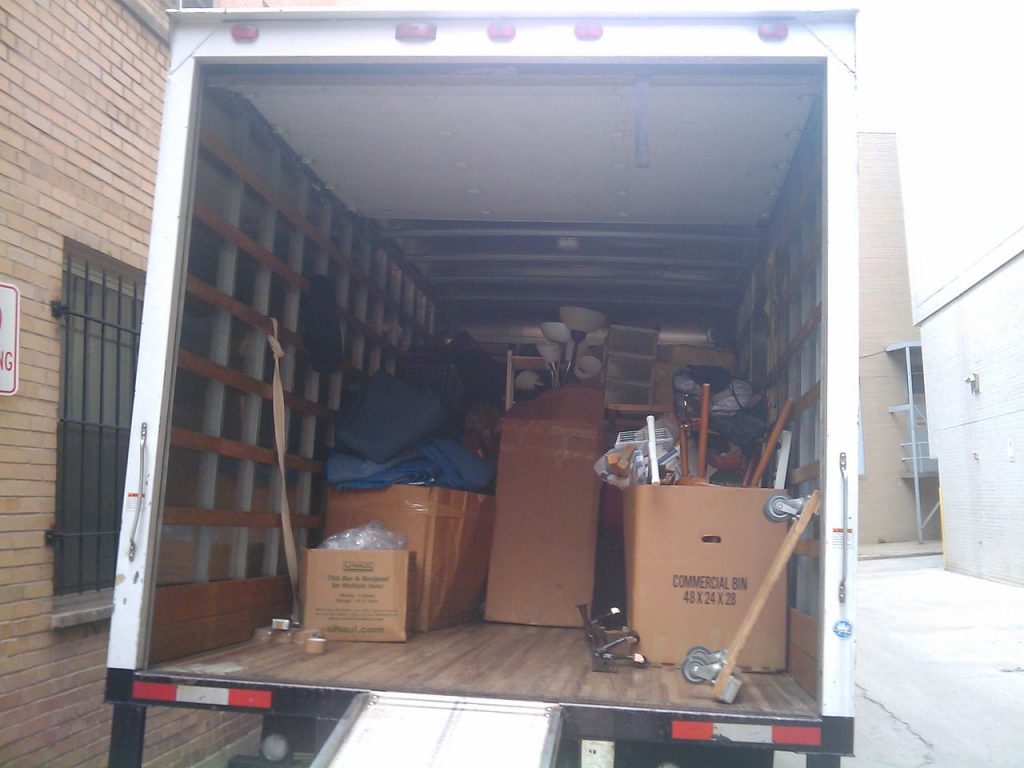 Comparing Movers
When looking for a moving company, it's a good idea to compare at least three different companies before making a final decision. Some moving companies in New York you may want consider for your move are:
Imperial Moving & Storage: Our friends at this Greenwich Village-based moving company have been in operation for over a decade and service all five NYC boroughs. Additionally, they perform interstate moves to and from the New York metro area.
Roadway Moving: Located in Midtown East, Roadway Moving boasts the title of #1 NYC mover on Yelp. Whether you're moving a household or a business, their team can get the job done quickly.
Dumbo Moving: Over in Brooklyn, Dumbo Moving recently earned a spot on the Inc. 5000 list. These fully-equipped movers can handle your move, whether it's to another neighborhood or another state.
In less than 450 square miles, people call New York City their home. And while moving into an apartment in New York City is challenging, it's not impossible. All it takes is a little patience and a great pair of running shoes.